Arbor CrossFit is Boise's Premier CrossFit Affiliate
Arbor CrossFit is located in South East Boise
and is comprised of 10,000 sq. feet of training space, lounge space, kids area, men's and women's restrooms and changing rooms. We pride ourselves on maintaining the largest, 
cleanest CrossFit facility
and the best equipment for our athletes to enjoy. Much of the training space is open space conducive to the CrossFit experience.
You will only find Boise's finest at Arbor CrossFit. Arbor CrossFit's training facility offers the best community, fitness programming and is a box outfitted with the latest equipment. We are conveniently located in SE Boise close to downtown Boise and Boise State University. 
Arbor CrossFit welcomes you to come check out our CrossFit facility!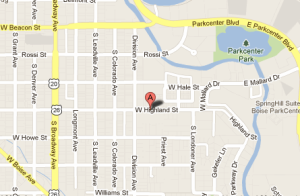 Located In Beautiful South East Boise, Idaho
509 W. Highland St., Boise, ID 83706
Phone: 208.336.2723
Email: info@crossfitarbor.com