Arbor CrossFit is OPEN SEVEN DAYS a week! We offer a well round class schedule that allows anyone to get their daily fitness on. We offer PERSONAL TRAINING that can be scheduled at times that work best for you and that is specific to your fitness or weight loss goals, please contact us at info@crossfitarbor.com and start knocking out your fitness goals today!
We would love for you to come-in and check us out! We welcome all visitors to Boise and would love for you to Drop-in!
We offer an introduction class to those who have never done CrossFit with us! Come on in and check out our stellar coaching staff and facility conveniently located in South East Boise, meet the best CrossFit community in town! 
Ready for an introduction to Arbor CrossFit? Click
HERE
to schedule a class that works best for you! 
2018 Winter Schedule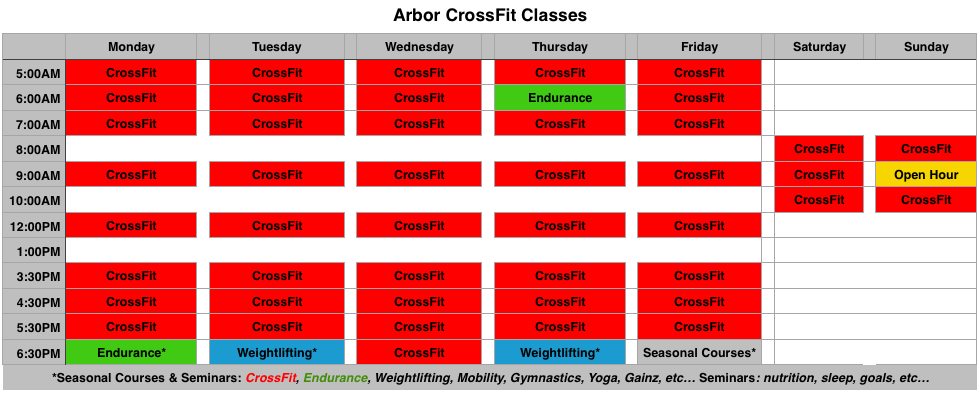 Check out our Interactive/Up-To-Minute Schedule